ASHITABA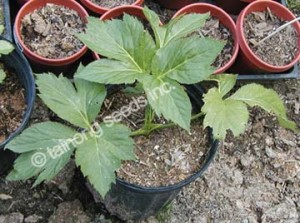 Product Details:
"Tomorrow's Leaf" Very popular in Asia for its medicinal properties.
Entire plant is used.
Best grown in part shade to full sun, with rich organic soil and good drainage.
Fertilize with manure.
Usually not harvested in the first year; grow for bigger size and harvest second year.
Space ~30 cm between plants.
---
MITSUBA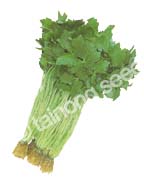 Product Details:
Japanese green.
Very aromatic.
Tender stems topped with fragrant leaves.
Easy to grow.
Good for soup and tossed salad.
---
MIZUNA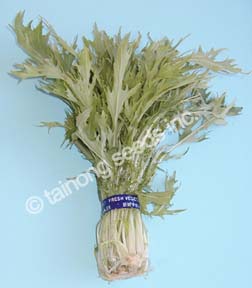 Product Details:
Tall plant with light green, heavily serrated leaves.
Very tender, fresh tasting vegetable often used in Japanese hot pot stew.
---
OKRA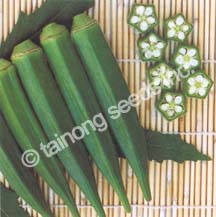 Product Details:
Dark green, pentagonal pods, ~8 cm long (3 inches).
Extra early maturity.
Compact plant, very vigorous.
Medium small sized leaves.
Tender, high quality pods with excellent taste.