Other names that may be applied to this plant include green onion, spring onion, scallion, escallion, and salad onion. These names are ambiguous, as they may also be used to refer to any young green onion stalk, whether grown from Welsh onions, common onions, or other similar members of the genus Allium.
---
HYBRID GREEN ONION 一 代 交 配 大 蔥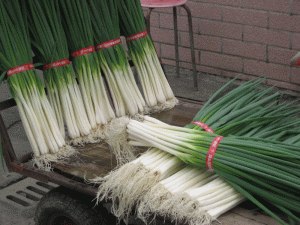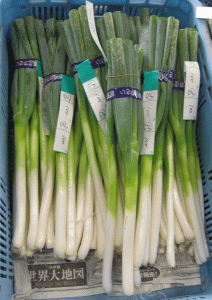 Product Details:
Hybrid variety, dark green leaves are upright and sturdy
Tolerant against heat and cold
Strong against rust, downy mildew, and Alternaria leaf spot.
---
TAIWAN GREEN ONION 台 灣 綠 蔥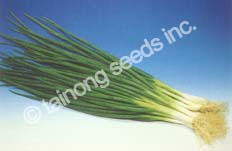 Product Details:
Taiwan's green bunching onion.
Excellent variety; popular for its quality and taste.
Vigorous and easy grower.
---
FEAST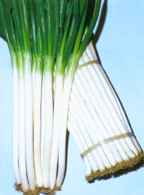 Product Details:
Single stalk type.
Good for summer harvest for high heat tolerance.
Deep green leaves, long stem.
Good for close planting.
High tolerance to Downy mildew and Alternaria leaf blot.
by

Takii Seed